Sermon on Psalm 130: "Hope When it Hurts"
Above is Bette Dickinson's sermon on Hope. You can also listen to the podcast version here.
Below you can find a series of blog posts delving into the topic of hope.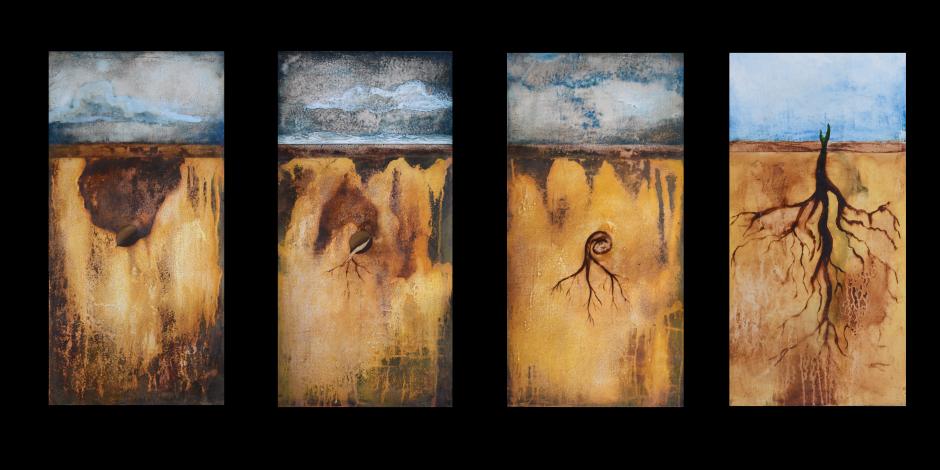 "Seeds of Hope" Oil and Acrylic on Clayboard. Original work by Bette Dickinson. 
A look into Psalm 126 and beginning the journey of hope.
On the process of being broken down.
What Psalm 130 has to say about patience and hope.
About what is waiting on the other side of struggle.