By Henry Lucey-Lee
As an InterVarsity arts student, Daniel never expected to walk through an art gallery accompanied by experienced scholar and writer, Walter Hansen. He was even more surprised when Walter asked for his opinion on the stimulating art that surrounded them. Walter was genuinely interested in Daniel's work and his ability to listen well to young creative people motivated this moment. Their relationship and friendship grew through continuing conversations founded upon moments like this.

Why Is This So Important?
What is the significance of students like Daniel meeting with acclaimed mentors like Walter?  Because our arts schools often prepare their graduates with tools to be proficient at doing their art work, but leave them unprepared emotionally and spiritually for life after graduation.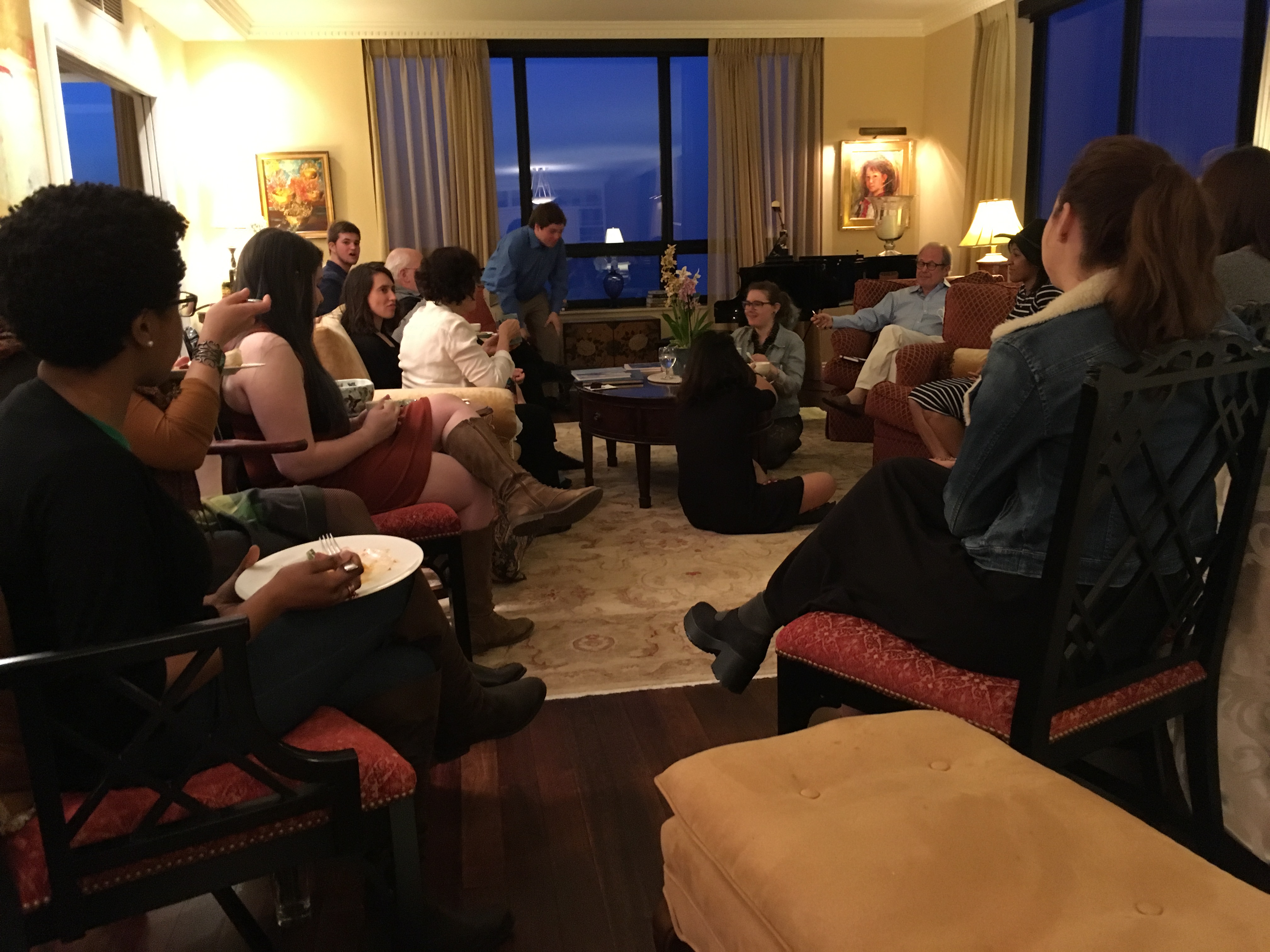 The Making of the Arts Partners Group
Therein lies the making of the InterVarsity Arts Partners Group and their goal: to form a group of professional Christian artists who volunteer their time and resources to develop young Christian artists so they may flourish both as experts in their work and as influential culture-changers. Karen Mains, an accomplished writer herself, spearheaded the organization of the InterVarsity Arts Partners Group with her love for discipleship and the help of (former Arts Ministry Director) Dick Ryan's friends. These friends enthusiastically volunteered themselves to mentor Arts Ministry students with the hopes of creating a space for arts students to engage in life topics. Arts influences culture in a profound way. Therefore, InterVarsity Arts is actively connecting students with these highly motivated mentors who are mentoring arts students not in trade skills, but in life skills.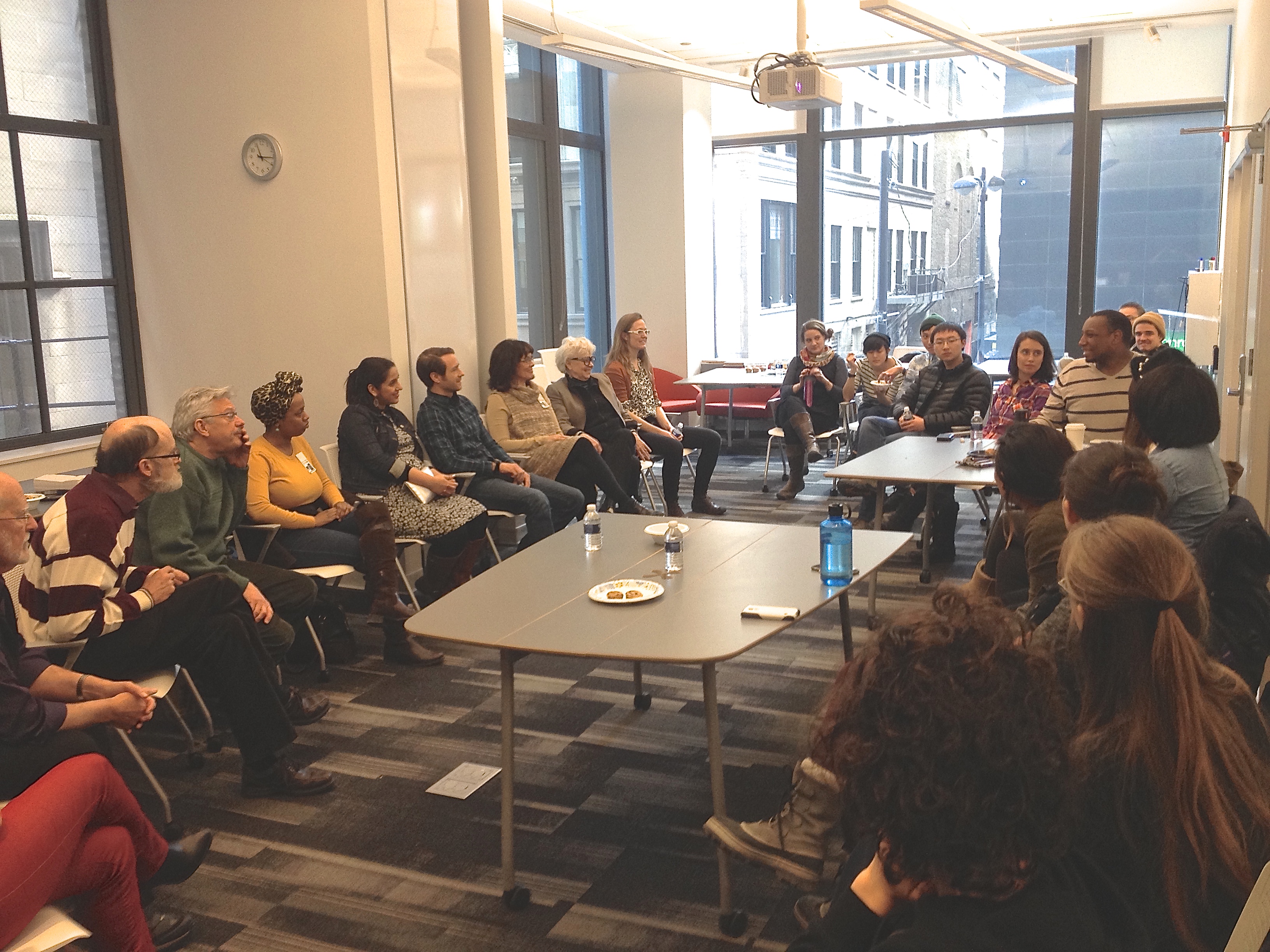 Why Partner With Volunteers?
Arts students with irregular, demanding, and performance-oriented schedules often find it difficult fitting into traditional InterVarsity communities. They face high expectations to succeed academically and live with pressure from studio professors who tell them what to do.
For the past five years, the InterVarsity Arts Ministry has connected members of the Arts Partners Group with such students in downtown Chicago arts schools School of the Art Institute (SAIC), Roosevelt University, and Columbia College in Chicago. These connections motivated a variety of activities with the volunteer Arts Partners. Every few months, some members of the group host dinner meetings for students in their homes in downtown Chicago. One member, a professor of Music at Northwestern University, hosts monthly prayer gatherings in his studio. Another member hosted a festive Christmas party. Many of the professional artists have attended the students' musical performances or gallery showings.
All of these events have a bottom line commonality. They all create a Christian community for the students in which their well-being and development is encouraged. These spaces provided by the Arts Partners create a place where they can engage in conversation about how art, life, and faith intersect. In addition, these volunteer mentors understand the students based on their shared identity as Christian artists. This spiritual support system inspires students to break beyond the technical mold and step into their arts departments as the salt and light of Jesus.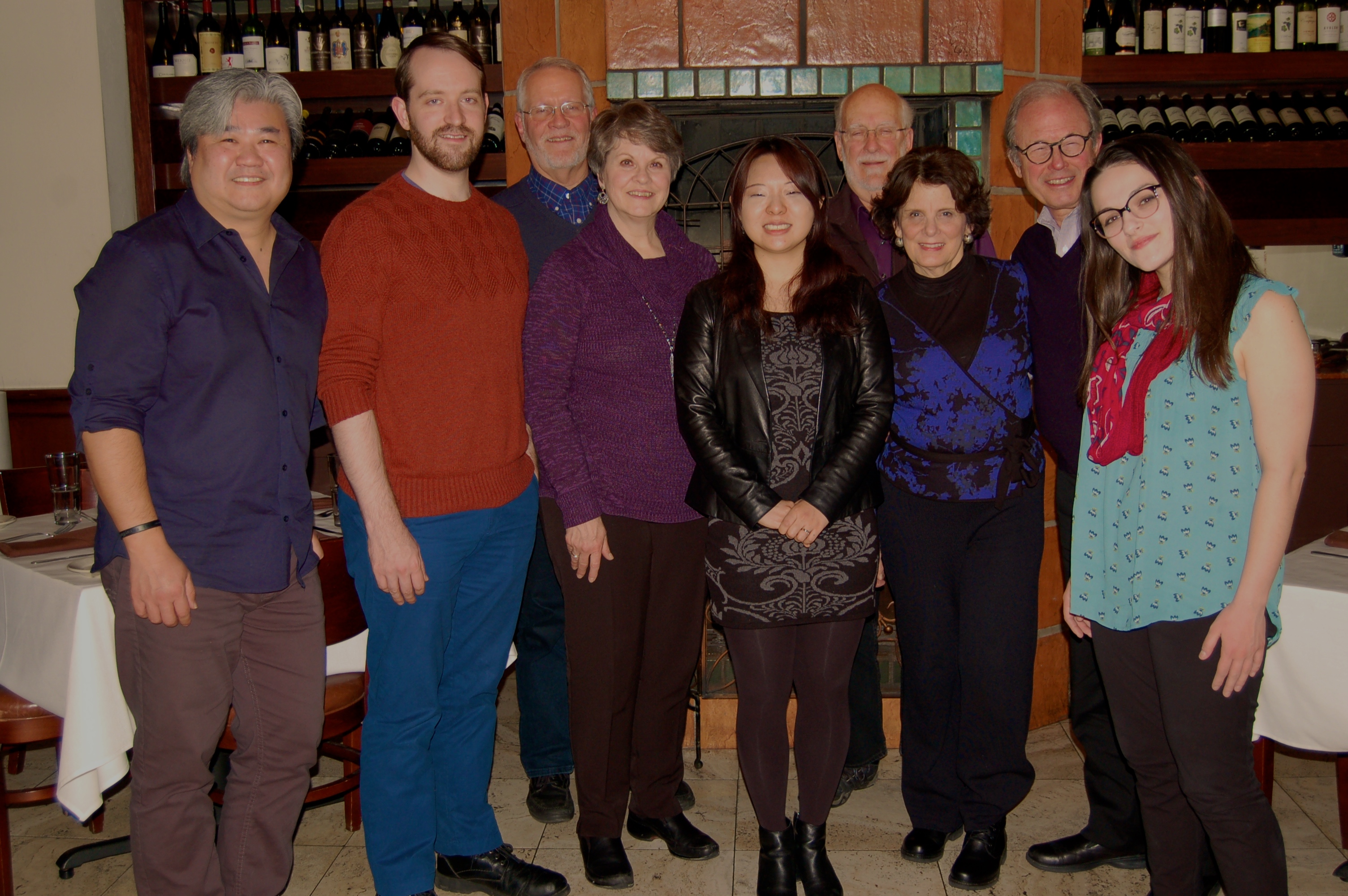 The Next Generation of Leaders
Dick Ryan said, "I believe we are in the beginning of a revolution across the country. Arts communicate feelings and a sense of well-being. God wants to send art students out into the world to talk about His truth and beauty and justice." We want to be a part of God's revolution in the arts.
Our vision for InterVarsity Arts Ministry is: "to develop serious artists, with a serious faith, to lead witnessing communities inside their art department or art school, and then go on to be influential leaders in the arts world." By successfully connecting arts students and volunteer arts professionals, the Chicago model is a template for other top arts departments nationwide. In line with our vision, we hope that similar relationships and communities can develop future generations of influential arts leaders within the Christian community.

Next Steps
Interested in trying out this model? Contact InterVarsity Arts for the next steps.